Retainers
Long Beach, CA
Retainers are orthodontic appliances that help keep teeth straight after active orthodontic treatment. These devices are custom-made to match the shape and alignment of each patient's mouth and teeth. While orthodontic treatment is responsible for straightening teeth, retainers play an important role in maintaining their new positions.
TYPES OF RETAINERS: Some are removable, and some are fixed to your teeth. They can be for upper, lower or both sets of teeth. Your orthodontist will provide the best kind specific to your needs.
WHY DO TEETH SHIFT? Changes in tooth position are lifelong and naturally occurring. Do not be alarmed if small changes occur. Teeth are not set in concrete. They are set in bone. Because the bone around your teeth is continually changing (breaking down and re-building), your teeth may shift after your braces are removed.
CAN RETAINERS BE WORN TOO LONG? No. Many people wear removable retainers nightly for the rest of their lives.
MY TEETH ARE OUT OF PLACE AFTER ORTHODONTIST TREATMENT AS A TEEN:If you notice an unwanted change in your smile or bite, contact your orthodontist. An orthodontic "tune up" may be necessary.
WHEN TO CONTACT MY ORTHODONTIST? Contact your orthodontist if you retainer is lost, broken or not fitting properly, or your fixed-retainer becomes loose.
"There are two general types of retainers available, fixed and removable."
"Patients with removable retainers are free to eat what they want, but they must remove their devices before eating or drinking anything."
Frequently Asked Questions
Q. Can retainers stain?
A. Yes. Without proper cleaning, retainers are at risk of yellowing due to plaque buildup and staining foods and drinks. Patients can avoid discoloring their retainers by cleaning them regularly and taking out their retainers while eating and drinking.
Q. What happens if I lose my retainer?
A. Patients that have lost their retainer should contact our team as soon as possible. To have new retainers made, patients must have impressions taken again. In the future, patients should be sure to keep their retainers in a protective case to avoid losing them again.
Q. How do I clean my fixed retainer?
A. Cleaning fixed retainers is a simple process but may take some practice at first. Since they are attached to the patient's teeth, it is important to floss properly. Without proper maintenance, plaque and tartar can buildup in the fixed retainer.
Q. What will happen if I do not wear my retainers consistently?
A. Patients who do not wear their retainers consistently are likely to experience discomfort when placing them on their teeth. This uncomfortable feeling results from pressure in areas of the mouth that are trying to move teeth back to their original positions.
Q. Will I need check-ups for my retainer?
A. Yes. Retainer check-ups are important for monitoring movement and checking for potential needed improvements. Our team can also provide patients with recommendations and advice for keeping teeth straight.
Definition of Orthodontic Terminology
Our team at Paramount Dental Care & Specialty provides retainers in Long Beach and the surrounding area. These appliances are a crucial part of maintaining your straight and beautiful smile. Call us today at 562-450-1261 to learn more about our services or schedule an appointment.
Call Us Today
If you have had orthodontic treatment, retainers can help you keep your teeth straight. Our team at Paramount Dental Care & Specialty can help. Call us today at 562-450-1261 to learn more about our services or schedule an appointment.
Helpful Related Links
About our business, license, and website security
Paramount Dental Care & Specialty was established in 2021.
We accept the following payment methods: American Express, Cash, Discover, MasterCard, and Visa
We serve patients from the following counties: Los Angeles County
We serve patients from the following cities: Long Beach, Compton, Paramount, Bellflower, Lakewood, Orange, Signal Hill, and Lynwood

CA (License #102324)

. View License Information and Specifics

National Provider Identifier Database

(1114419611). View NPI Registry Information

Norton Safe Web

. View Details

Trend Micro Site Safety Center

. View Details
Related Posts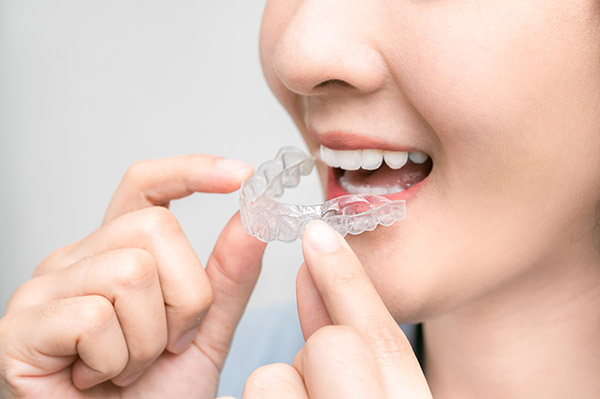 Clear aligner orthodontic therapy is a way to address a range of tooth and jaw misalignments, including but not limited to crooked teeth, overcrowding, gaps between teeth, overbites, underbites, crossbites, and more. This review focuses on clear aligner therapy and the benefits it can provide for patients.Clear aligner treatment is a simple and convenient way…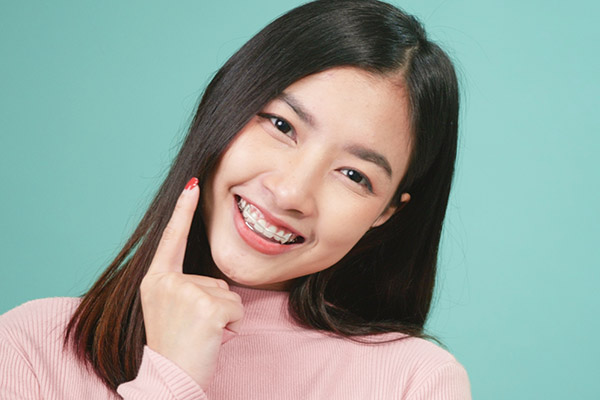 Ceramic braces are a less-noticeable alternative to metal braces. Similar to metal braces, ceramic braces are made up of two main components: wires and brackets. The brackets are glued to each of the patient's teeth, while the wires connect the brackets on each dental arch. The wires are used to control how much force the…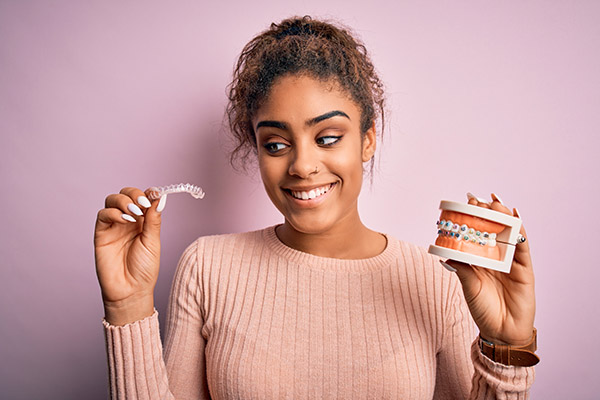 Many have heard of traditional metal braces, but fewer are familiar with how lingual braces for orthodontic therapy work and the unique advantages they can offer. This review discusses the basics of lingual braces to help you determine if treatment is right for you according to your needs and treatment preferences.Lingual braces are more discreet…